🌱
Breeding new plants in the simplest and most effective way!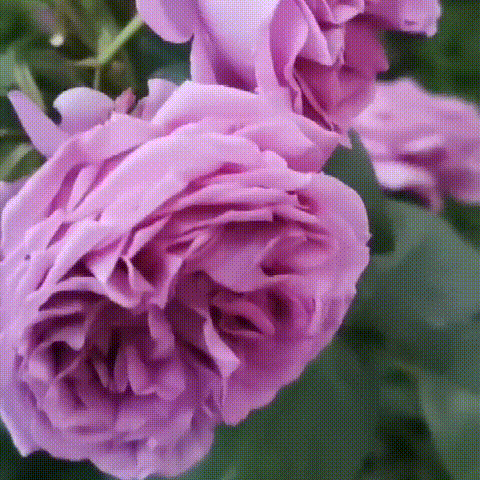 Material: 
Made of high-quality PET that can be reused for another more rounds of plant propagation.
specialized in plant breeding, providing opportunities for the cultivation of a variety of plants.
The breeding shell is durable and can be used repeatedly, so you can clone more plants as you like.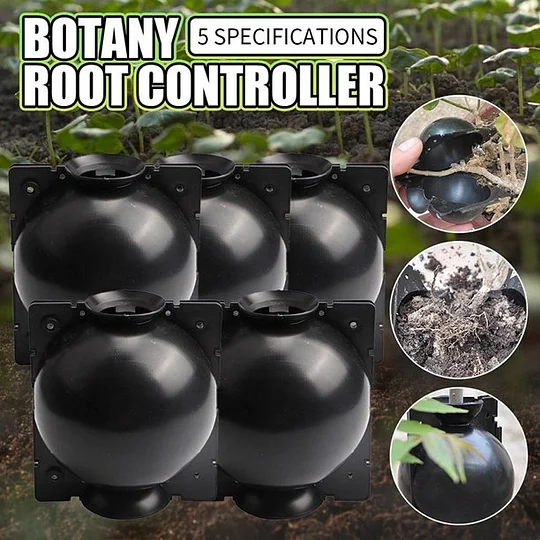 Strong & Fast Results: 
This is especially created with a cutting globe design which helps your cuttings achieve stronger roots to reproduce a more mature plant faster than normal propagation methods.
It allows you to see propagation results within 3-6 weeks after installation.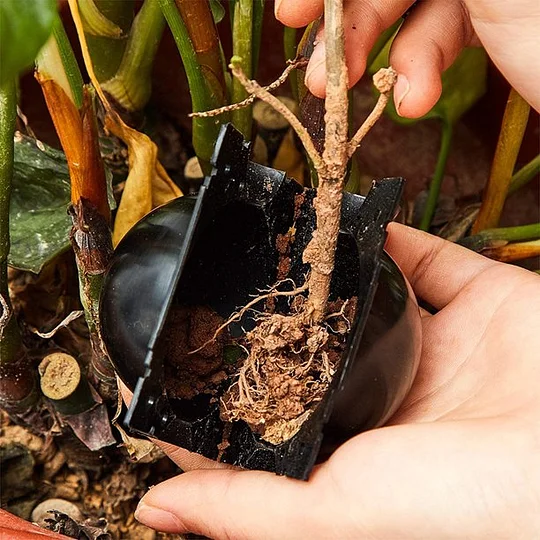 No Damage: 
Provides no damage to the parent plant at all as it only uses a small branch on the plant you wish to clone,
thus creates little to no disturbance and doesn't disturb the plant's natural growth.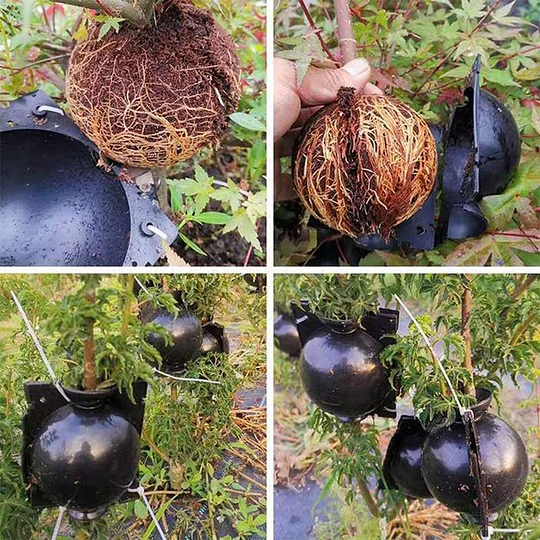 Secure Lock: 
Designed with stoppers and corner locks which interlock with each other and secure on the branch to hold the propagator in place even without a stem underneath.
However, you can use plastic ties to hold the shells securely.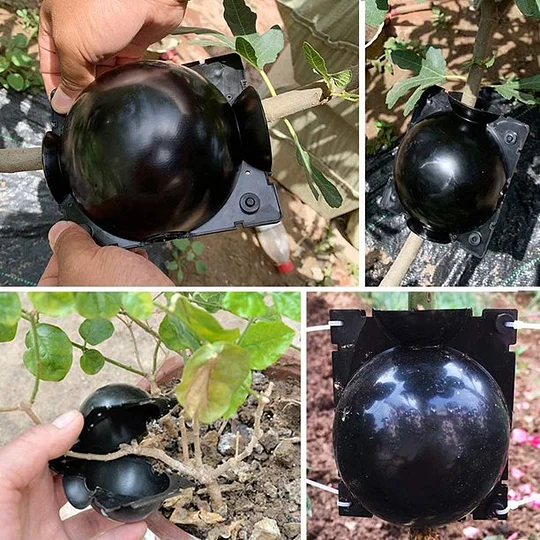 Applicable: 
It is suitable for indoor and outdoor plants, such as roses, climbers, trees, fruit trees, fruit trees, and plants that are difficult to root, such as Magnolia and Camellia.
Some examples of suitable plants for air-layering are:
Fruit Trees: fig, pear, orange, lemon, etc.
Vines: grapes, climbing roses.
Others: rose, azalea, maple tree, pecan tree, tulip tree, crepe myrtle tree.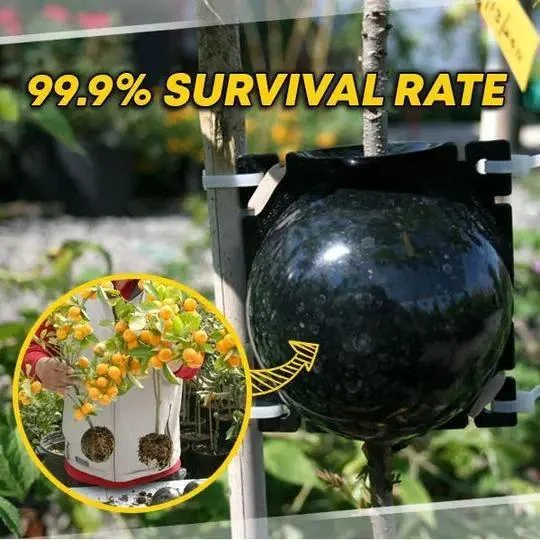 How To Use:
Step1: At the position where rooting is needed, peel off the bark to a width of about 0.8~1in (2~2.5cm). Be sure to peel the bark clean.
Step2: Put moist moss or garden soil into the plant root growing box.
Step3: Put the ball where peeled the bark and fix it. (plant rooting box has automatic buckle)
Depending on the tree species, it takes 3-6 weeks to reproduce healthy new plants.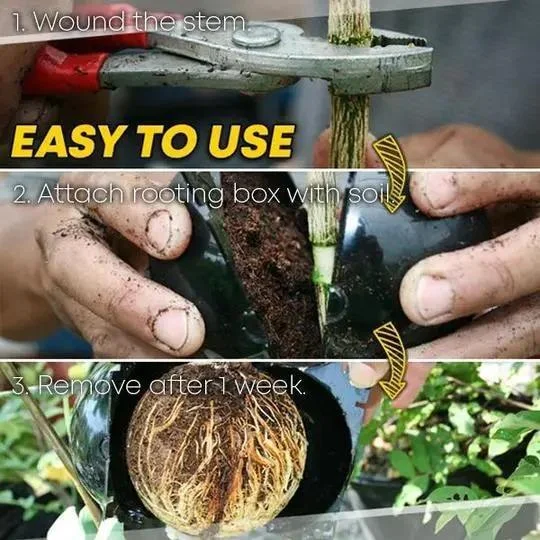 Upgrade 4 automatic deduction holes can complete the work by one person.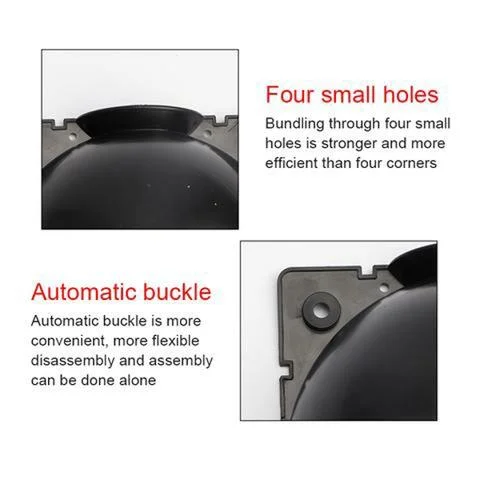 The diameter of the water inlet is increased to facilitates watering.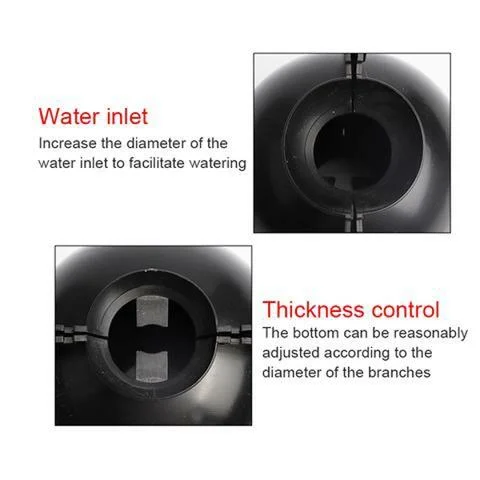 The bottom can be adjusted reasonably according to the diameter of the branches.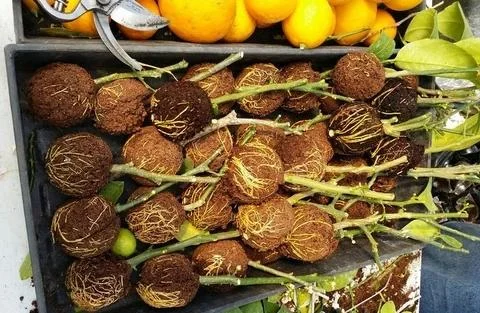 Product Specification:
Type: Plant Rooting Box
Material: PET plastic
SOME QUESTIONS TO COMMUNICATE WITH GARDENING ENTHUSIASTS.
1. Why Use Professional Plant Rooting Box Instead of Plastic Bags or Bottles?
The newly designed Plant Rooting Box firstly aims to facilitate plant replication and improve survival rate. The second is to protect the environment and save resources, because the box can be recycled and it is easy to use. Third, provide a professional growth environment for root growth, ensuring humidity, tightness, and protection from light.
2. Why Is The Box Black?
At first, the design of the box was changed to black and white. According to experimental data, the rooting effect of the black box is better than that of the white box. The reason is that the growth of the root system needs to be protected from light, and black is easy to absorb and store heat. A friend mentioned that using colorful boxes can make it easier for people to see the position of the box. This suggestion we will try again later.
3. What Matrix Do I Need To Fill The Box?
The filling needs to be moist, such as moist moss, soft soil, sawdust mixture and peat.
4. Do I Need To Water The Box?
The filling in the box needs to be kept moist continuously, and it needs to be watered manually when there is not enough rain. There are reserved watering holes at the top of the box. When not watering, seal the holes with tape to help root growth.
5. How Long Can It Take Root?
The time of rooting depends on the plant species. In general, after using the box for 2-3 weeks, you can see white roots grow out. After 3-6 months, you can separate the new "root ball" from the original plant and transplant the "root ball" to New soil. In short, the rooting time depends on the variety of plants and the number of roots needed to grow.
6. What Kind of Plants Are Suitable For Plant Rooting Box?
Suitable for branches with hardwood and not easy to bend, or trees with high crown and branches that cannot be pressed to the ground, such as ginkgo, pomegranate, citrus, fig, pear tree, lemon tree, grape, maple tree, pecan, etc.; and The precious garden flowers and plants in the plant, such as roses, Michelin, Milan, rhododendron camellia, rose banyan, magnolia, white orchid, and red bauhinia. If the plant's branches are soft and easy to access the ground, you can press the plant branches directly into the ground soil to promote rooting.
7. How To Use Plant Rooting Box?
1. Ring cut the healthy branches to cause a wound.
2. Wrap it with a suitable size of root box filled with moist soil or moss.
3. After 1-6 months (according to different plant growth rates and the wanted Root volume), when seeing a lot of roots growing inside the box, you can then cut the rooted rattan and transplant it into a new pot. Then there will a new healthy plant growing brightly.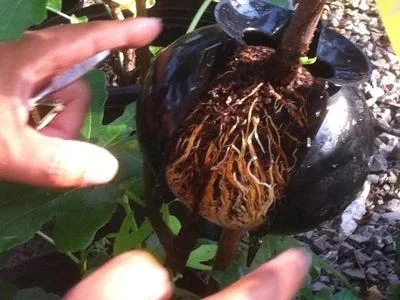 WHAT IS AIR LAYERING?
Air-layering is a method of reproducing plans by inducing roots to form on a plant stem without cutting off the stem from the parent plant. It is an excellent way of replicating an existing plant without disturbing the parent plant. Air-layering can produce larger plants that are readily mature much faster than growing them from seed or cuttings.
The air-layering procedure is to remove the ring of bark from the stem, to enclose the exposed stem with a moist medium, and to keep the medium moist until enough roots for transplant are formed. The branch can extend from the observation port. Use black tape to seal when not in use. Prolonged ventilation will affect the rooting time.
What Kind of Plants Are Suitable for Air-Layering with Air-Propagators?
Air-Propagators work with almost all trees, shrubs, and vines – including plants that are hard to root from cuttings. However, stems of some plants (such as vines) are very fragile and require extra care when you remove/scrape the bark away.
Some examples of suitable plants for air-layering are:
Fruit Trees: fig, pear, orange, lemon, etc.
Vines: grapes, climbing roses.
Others: rose, azalea, maple tree, pecan tree, tulip tree, crepe myrtle tree.