You can now bring the microscope around with you!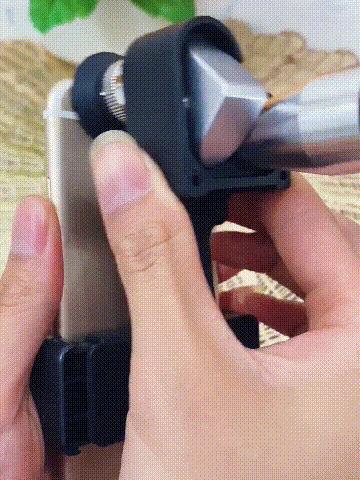 It's not convenient to take samples back and study under the microscope.
With LED Mobile Phone Microscope, you can take the microscope out with you and take a close up look at everything!
LED Mobile Phone Microscope is a 30X microscope magnifies lens. It's small in size and works for most smart gadgets, which allows you to take record at the same time. The built-in LED light allows you to use it without sufficient light. Just clip it onto the gadget camera, super easy to use. It's great for lab work, STEM applications, jewellery appraisal, art investigation, outdoor exploration, etc.
FEATURES:
30X:
A microscope magnifies lens for universal phones. 
Portable & Compatible:
It's small in size and works for most smartphones and tablets.
Recording:
You can take the photo or video, and save it on your phone.
Easy-Operation:
Just clip on to the gadget camera. It's great for kids to explore outdoor and science study.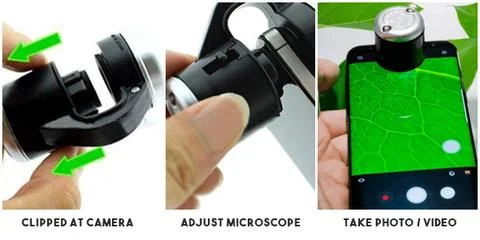 Built-in LED light:
Works well in the dark environment.
Wide Applicable:
Great for observations like coins, stamps, plants, and insects.
SPECIFICATIONS:
Colour: Black
Size: 7.5cm x 3.5cm (2.95in x 1.38in)
PACKAGE INCLUDES:
1x LED Mobile Phone Microscope