MAKES CARRYING EASY AND PORTABLE!
This Folding Bucket is constructed with PVC-coated taurpaulin making it exceptionally strong, resilient, and long-lasting. Once filled, no water can escape through the sides of the bucket as it is entirely waterproof. And our self-supporting lightweight bucket will maintain its shape and will not collapse.
This is one of the most space efficient buckets out there. It is convenient to store when not in use and it weighs little in your luggage. You can use it to carry water, wash up dish or dirty laundry while camping, hiking. Keeping the bucket stored in your car makes you ready for any carrying task you might encounter.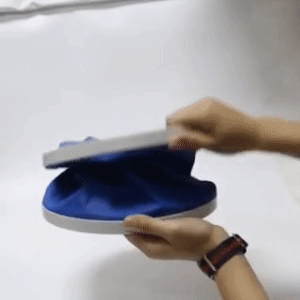 Durable Material – High-quality fabric material, PVC coating on the inside, waterproof and easy to clean after use. The mouth and bottom of this collapsible bucket are equipped with hard plastic, which can stand well when filled with water.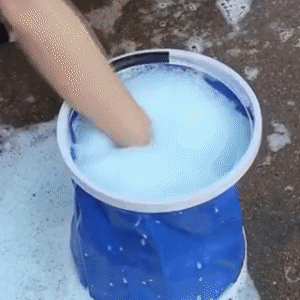 Large Capacity – The bucket's height and diameter (9.29 x 11.4 inches / 23.6 × 29 cm) allow for storing of 3 gallons of water (13L). Once filled with water, they become extremely robust and durable. When you're ready to store the bucket, it folds up neatly.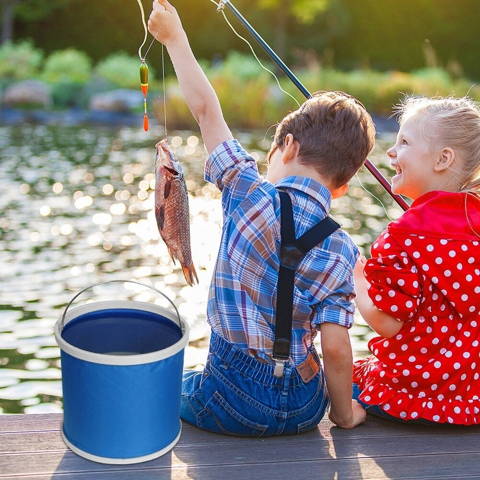 Convenient And Portable – Our folding water bucket is extremely easy to set up and fold down, quick-drying, tear-resistant, and can support its own weight and stand upright even when set down without any other support.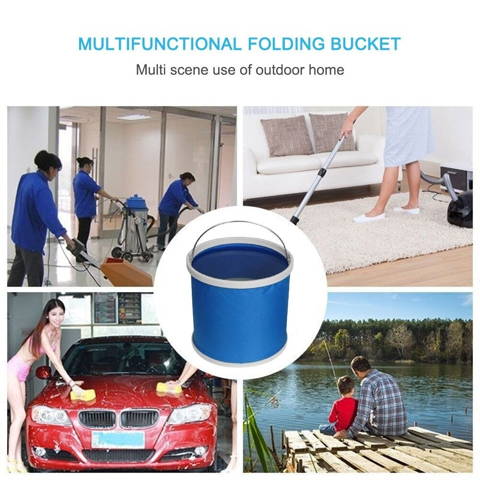 Multi Purpose – The collapsible bucket is ideal to use for a range of tasks such as camping, travel, hiking, fishing, boating, gardening, car washing and other situations you would need.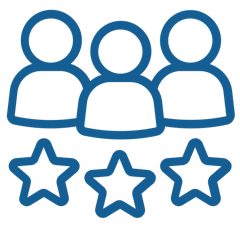 1000'S OF HAPPY
CUSTOMERS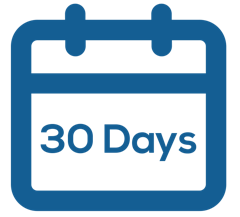 TRY IT
RISK-FREE FOR 30 DAYS!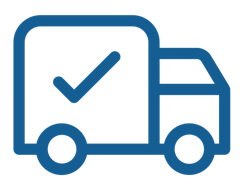 WORLDWIDE SECURE SHIPPING